About Best Impressions
We produce a range of personalised
quality products for your enjoyment. The golf ball markers were the first in our range of
products and continue to sell as the number one personalised marker in the UK.

An exciting range of Chromax
Metallic Coloured Golf Balls for 2020
... great range of colours ...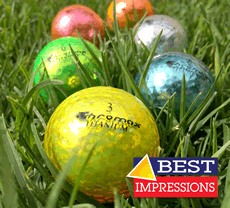 ... plus we now offer a much
wider range of standard Cap Clips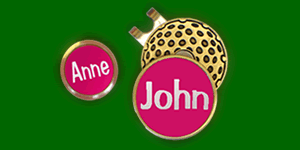 In addition to our standard range of five colours you can now try metallic silver on pink,
yellow, orange, red, green, grey or blue or try the new PitchFix hat clips ...
click here

... or try our new range of
Glitter Ball Markers & Cap Clips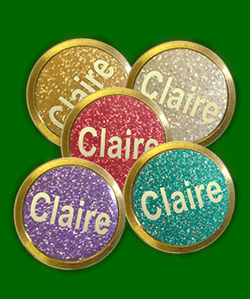 We also have new ball marker colours
click here

Large Orders
If you ever require a larger order of personalised markers for members of a club, society or a special event or just have a lot of friends phone 01484 448030 or:
click here



New Products
In addition to the recent introduction
of pad printing equipment for personalising tees and golf balls we have now introduced dyesub, embroidery and heat press equipment for personalising
T-Shirts, Hats, Towels, Mugs etc...
click here


Safe & Secure
Helping you to stay secure & protected.

We use PayPal for all our secure
internet e-commerce transactions. You do not need to open a PayPal account to pay for your order because their checkout allows you to pay by credit or debit card without the need to open a PayPal account.

Great Gift Idea
Try our Personalised Golf Balls with any wording of your choice and include one of our free designs or send a photograph of your family, friends, team mates or work colleagues.
NO MINIMUM QUANTITY.
click here

If you are supplying artwork
for any orders please attach to
e-mail at the following link:
artwork@bestimpressions.co.uk

Best Impressions Ltd
Registered Office:
Victoria House, Victoria Street, Lockwood, Huddersfield, West Yorkshire HD1 3RG
Registration Number: 3485348
Registerd on the 23rd of December 1997 at Companies House, Cardiff.

Gillian Hobson
Manager

To pay for a non-standard item that you have purchased by e-mail please click here:




Recommended
Inspirational Word for the Week
Pastor John Jaiyesimi